Please pay attention to the following four points when purchasing Walk Through Metal Detector (security gates) for entertainment venues
---
As a bar is a place for people's public activities, where there is a high concentration of people, friction between people will be inevitable. In order to maintain people's life safety, safety inspection is very necessary, and security gates have become the first choice. How can I choose a suitable Walk Through Metal Detector (security gate)? The following is an introduction to the four-point Walk Through Metal Detector purchase method.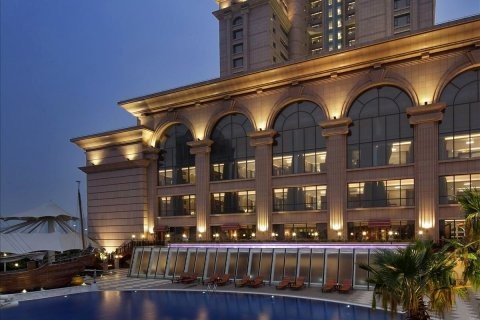 1. Security check function
The requirements for metal detection doors to have a high degree of security include the following factors:
(1) The uniformity of the magnetic field is the key to 100% detection rate;
(2) The security inspection and search power must be sufficient to detect any hazardous metal objects, regardless of their entry position and angle;
(3) The security inspection and search power must be sufficient to detect people passing through at any speed for inspection;
(4) It must have the ability to detect ferrous and non-ferrous metals at the same time.
2. Highly sensitive identification
It is required to be able to distinguish a small number of hazardous metal objects from various metal substances carried by individuals.
Resolving power is based on the following factors:
(1) Uniformity of magnetic field distribution;
(2) Various analytical capabilities of metallic substances;
(3) Immunity to external motor noise interference;
(4) Immunity to external mechanical interference;
3. Noise interference immunity
Noise interference is an important reason that affects the performance of metal detection doors. The noise interference is divided into the following types:
(1) Momentary noise: noise generated by the common load on the motor, electric lock, and power cord;
(2) Intermittent noise: the radio frequency noise generated by the power supply equipment on the voltage;
(3) Noise generated by other neighboring metal detectors;
(4) Noise caused by moving or vibrating metal mass.
4. Equipment proper rate
To consider the proper rate of the equipment, we can observe from two points:
(1) Whether to use SMD technology to assemble electronic substrates;
(2) Whether the control panel host performs a function test.
In addition to the above characteristics, high-efficiency metal detection doors also have different levels of requirements for safety in use, ease of operation, and practicability of products.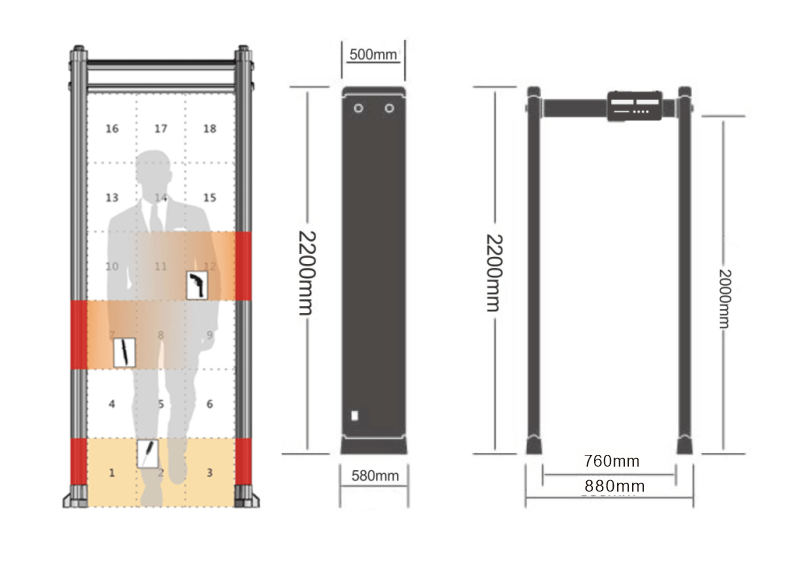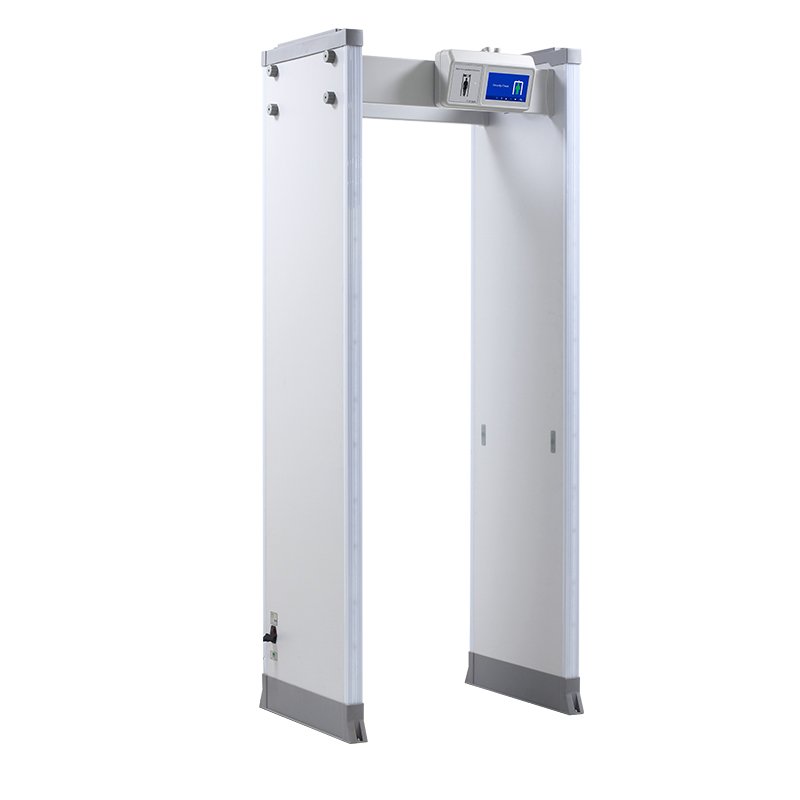 With the continuous development of society, the demand for security inspection equipment in all walks of life is also increasing. In the past, security inspection doors were mainly installed to prevent theft. However, in this era, high-tech intelligent security inspection doors are more used for explosion protection. And confidentiality.
In daily life, whether you are taking airplanes, trains or subways, you must undergo safety inspections. There are many and complicated people in public places. In addition, the transportation of vehicles is closed during transportation. Any small safety hazard may be caused. This is an irreversible loss, so the contraband security gate can prevent the entry of prohibited items such as knives, guns, bombs, etc. from the source for the rail transit industry, thereby protecting the personal safety of passengers.
---
Please pay attention to the following four points when purchasing Walk Through Metal Detector (security gates) for entertainment venues - Safeagle