Why don't some people pass the security gate with metal objects without calling the police?
---
The job content of the security gate is a detection device that detects whether a person is carrying metal objects, also known as a metal detection gate. Metal detection security gates are widely used in airports, stations, large conferences, and other public places with large crowds.
The working principle of the security gate is to use the principle of magnetic field balance. When the metal passes through the security gate, the magnetic field balance of the security gate will be broken, and an alarm will occur. But is there a situation where metal passes through the security gate, and the security gate does not alarm?
The answer is yes, because 90% of the metals in contact with people are magnetic, and these magnetic metals will break the magnetic field balance of the metal detection security gate and cause an alarm. There are also 10% of metals that are not magnetic, so when passing through a metal security gate, there will be no alarm if the magnetic field balance is not broken, such as stainless steel and so on.
(Ferrous metals are magnetic, which are: iron alloys, iron, cobalt, nickel, etc. Ferrous metal refers to a substance with luster, good electrical conductivity, thermal conductivity and mechanical properties, and a positive temperature coefficient of resistance.)
Passing through the security gate with metal objects will not be reported to the police, which depends on the sensitivity of the security gate. High sensitivity, so small that it will alarm with coins, but almost everyone will alarm because there are always some metal objects such as belts, glasses, steel plates, etc. on the body. Therefore, security inspectors generally do not set high sensitivity, and no one likes the frequent alarms of security doors. And low sensitivity will not detect too small metal objects, so there will be a situation where someone obviously brings metal objects but does not call the police. It is not that the security gate is malfunctioning or too stupid, but that the security inspector tells him not to care about too-small things.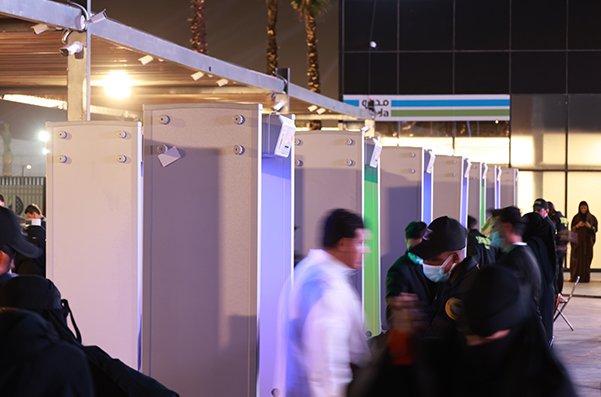 In addition, when passing through the security gate, the speed of passing has nothing to do with whether it will alarm or not. It will be detected when you sprint and move, and if you sprint and move through, it will indicate that you are suspicious.
What are the areas in which security gates are used?
1. Personnel inspection: mainly used for security inspection of personnel, such as metal security doors, hand-held metal detectors, etc.
2. Physical inspection: mainly used for security inspection of luggage, packages and other items, including security inspection X-ray machines, liquid detectors, explosive detectors, etc.
3. Vehicle inspection: It is mainly used for security inspection of vehicles, including vehicle bottom scanning system, fixed and mobile vehicle bottom high-definition scanning system, vehicle bottom inspection mirror, etc.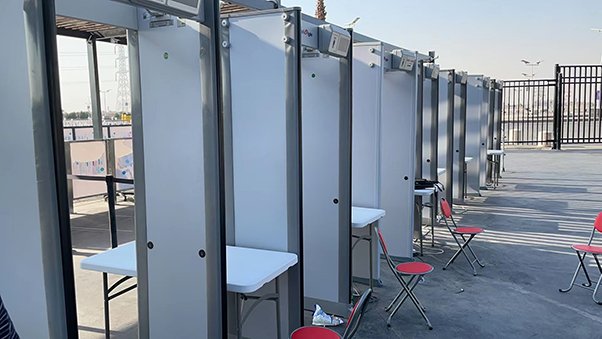 Applicable fields:
Applicable to production enterprises: including electronics (such as: hard drives, mobile phones, MP3, translation, voice recorders, electronic devices, etc.), wires and cables, electrical appliances, gold and silver jewelry, cigarettes, medicines, ink cartridges, mining, hardware, electroplating, Die casting, plumbing equipment, precious metals (copper, aluminum, etc.) and their processing and other related industries.
Applicable government departments: including public security bureaus, procuratorates, court divisions, prisons, detention centers, labor camps, drug rehabilitation centers, etc.
Applicable public places: including gymnasiums, entertainment venues (disc halls, dance halls, etc.), airports, railway stations, bus stations, ports, exhibition halls, museums, banks, oil depots, power stations, etc.
---
Why don't some people pass the security gate with metal objects without calling the police? - Safeagle