Handheld Explosive Detector AY05-02 Of IMS Technology
AY05-02 is a Handheld Explosive Detector based on IMS technology, also called Handheld Explosive Trace Detector or Explosive Detector. AY05-02 IMS, is a portable detector for tracing explosive or narcotics. It using pseudo random sequence ion gate technology and Hadamard Transfer technology. It is a new method for nowadays and widely used for trace explosvies or narcotics. Firstly applied in IMS detector products in worldwide countries. Which greatly improved the signal to noise or anti interference ability. Help false alarm rate reduced a lot. The interface is very user friendly and with a color display. With using a sampling wand can help eliminating the pollution on test paper from operator. Except that, the machine originally with a network port and USB port, which is designed for sample data input and network connection. Could able to storage over 2000 log records. Now, we have used the trace detector in most public places, or government agencies. Or stations, airport, checkpoint in border etc. places.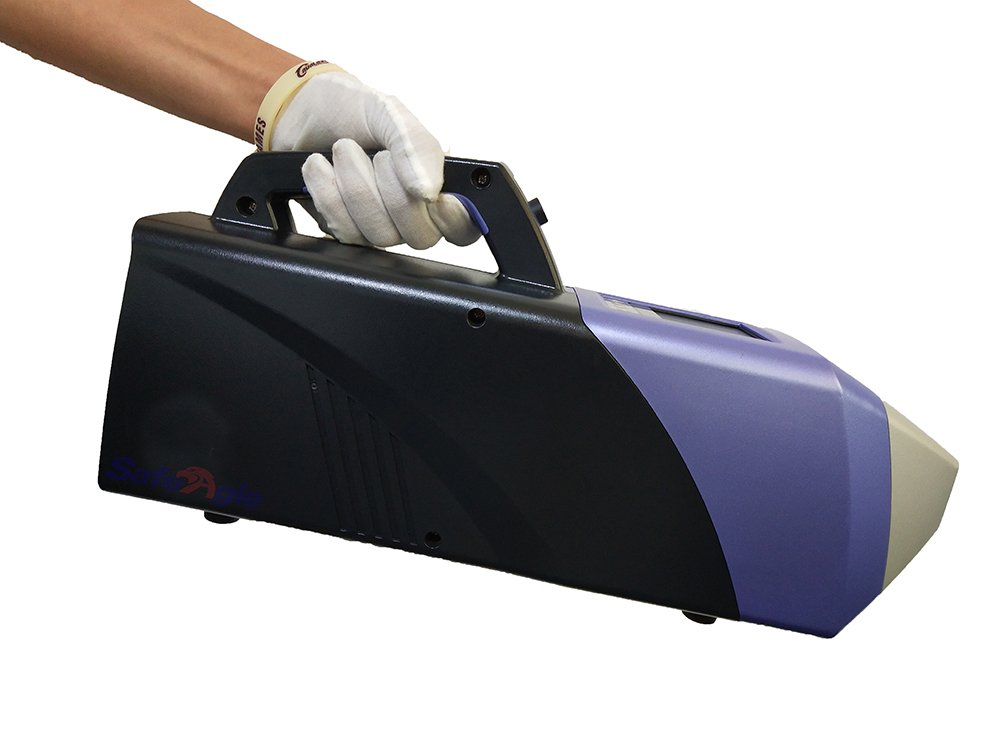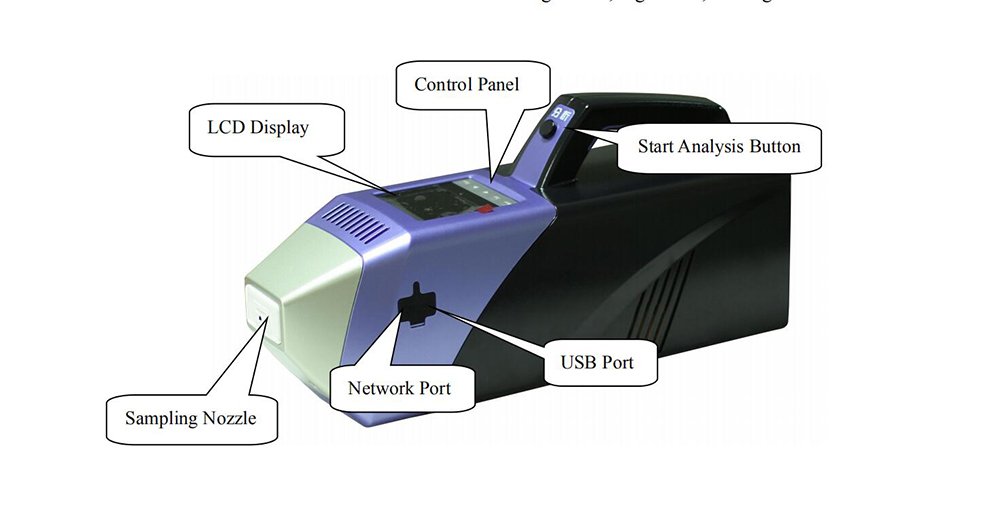 For detecting capability: the Explosive Detector could detect almost all markets explosives or Narcotics, for example: the system can detect Ammonium Nitrate, Tetryl, TNT, Black Powder, also can detect RDX, NG, HMX, PETN or C4 etc. Meanwhile, additionally sample can could also very easily to be programmed into the system (depends on customer demand) As one of the leading China Explosive Detector Manufacturer, we are proud to introduce our IMS Handheld Explosive Detector more features as below:
-High sensitivity
-Speed analysis time: less than ten (10) seconds
-Sample collection is by tracing the particle or by vaporing
-With a circular suction device could realize high efficiency of collecting sample
-Application program support upgrade, Sample Data Base support upgrade
-Alarm mode : by Audio or Visual
-Using PC can update data and do backup (via USB or Network port)
-Operation very easy, with Color display monitor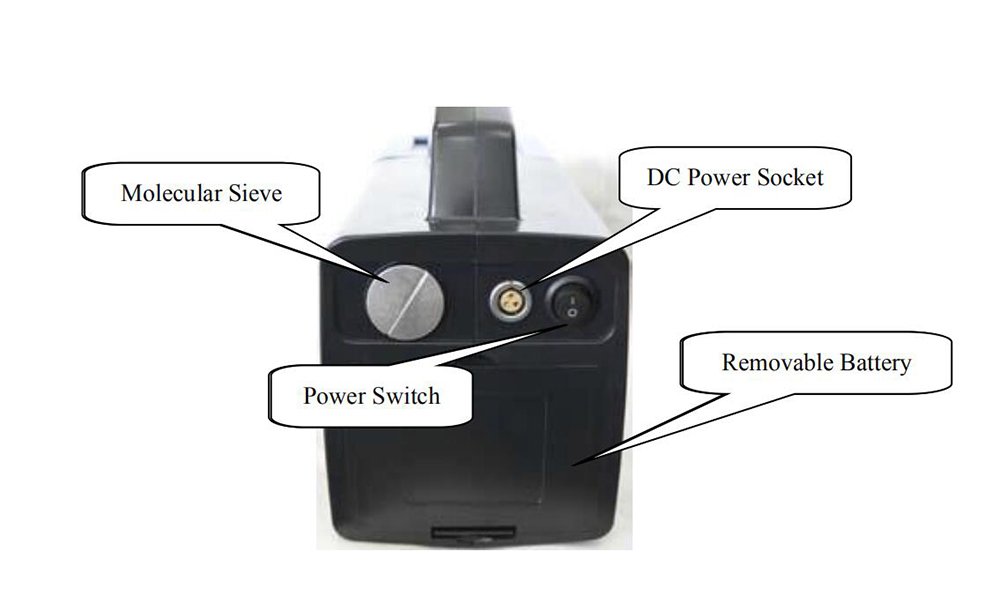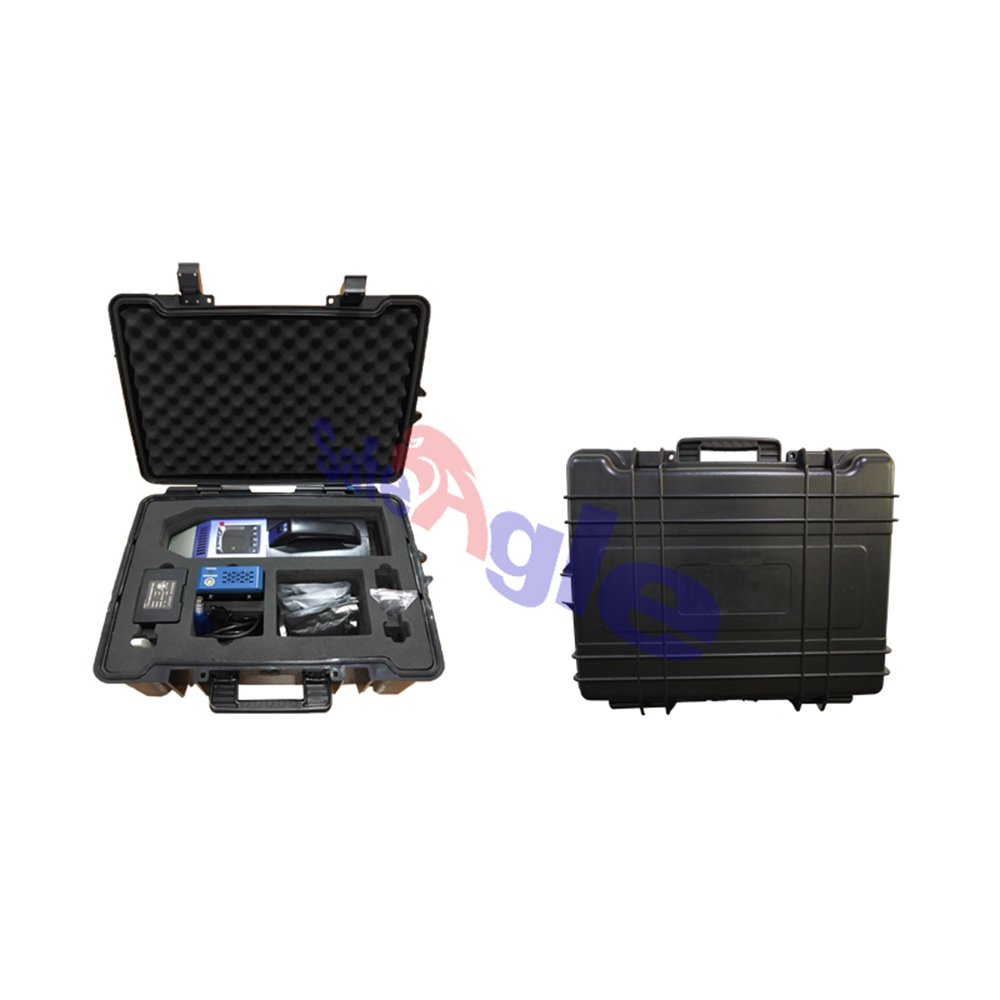 Regarding sample collection and analysis of the Handheld Explosive Trace Detector, because AY05-02 is of high-sensitivity, any pollution will bring inaccurate result. So the sample collection and analysis process should be strictly complied as below. Firstly is calibration. After about 15 minutes warming up time, the explosive detector is ready for calibration. The message "Input the calibrant" will be shown on software interface. If user enter the system menu before system is ready, can press Analyze button to get the message. If the explosive detector is verified that the calibrant is correctly identified, it will show "Please Analyze" Second is "Blank Paper Test". User is advised to analyze the test paper before sample analysis, because the paper would absorb the impurity substance of the air, which may cause the inaccurate of this test. And for test paper, only the longer part with mini-hole is allowed to contact surface to sample collection, which is called test region. The Detailed test procedure is : insert the blank paper into sampling nozzle, and press the analysis button to start the analysis. Sample analysis can be followed only if the result shows that nothing is found. If a programmed substance is detected, analyze the paper again till nothing can be found. And if a programmed substance is detected yet after analyzing 3 times, the paper should be abandoned. After calibration and blank paper test, the detector is ready to analysis. And can analysis both vapor and particle. As well as liquid substance. We can accept OEM & ODM orders from worldwide customer, welcome visit or contact us for more on our Handheld Explosive Detector.