Handheld Explosive Trace Detector SE-ED1905 Of Fluorescent Polymer Sensing Tech
The SE-ED1905 Handheld Explosive Trace Detector use fluorescent polymer sensing technology, particularly designed & based on the change in photometric intensity of fluorescence emitted by fluorescent polymers. The Explosive Trace Detector can detect many kinds of explosive, (military explosive, commercial explosive, oxides explosive and plus ammonium nitrate explosive). Operator can sampling the target by wiping(particular) and closing the bottle mouth(liquid,vapor). Then the Handheld Explosive Trace Detector can do detecting. On operating performance, it also now proved one of the safest and the most sensitive explosive detector in the market. ----- with rugged metal casing, starts from cold within two mins, and backup by a eight-hours battery. Its detection speed is less than 6 seconds, detectability up to 0.1 pictogram TNT, and more than 30 explosives can be detected. This Explosive Detector now has becoming a preferred explosive detection device for armed police, public security and other government departments.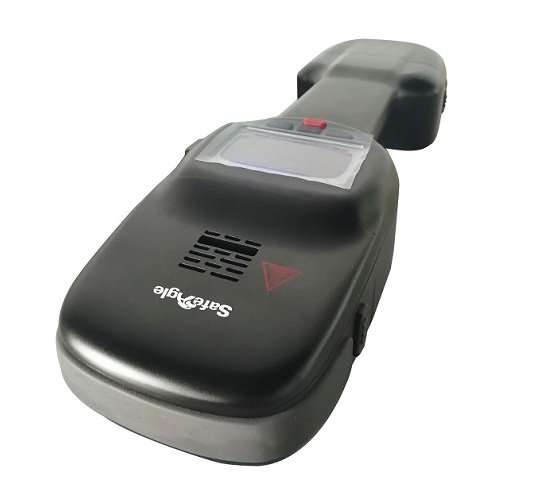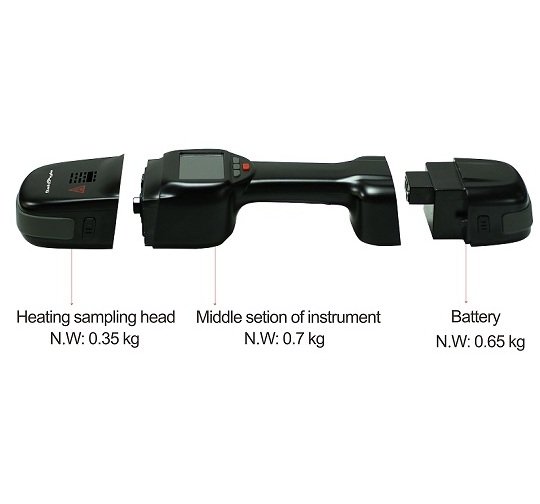 Technology & Applications & Feature: the Portable Explosive Detector using fluorescence polymer sensing technology, different explosive material could be identified. When detected explosives, the screen will give alarm, and the fluorescence polymer technology is very safe and environment good and no harm to human. Can inspect over 30 kinds of explosives. The Explosive trace detector can use at all places that require Anti-terrorism task force, or use at Aviation security, or for Public security, or Boarder defense, or Railway stations etc. places. Below are some of the Handheld Explosive Detector technical features.
* Sample collection ways: Trace Particles and Vapors (Inhalation)
* Precise Sensitivity ability: Picogram level (1 nanogram = 1000 picogram)
* Quickest Analysis time: Less than 6s
* Short start up time: Inhalation (less than 10s), wipe (less than 2 mins, and less than 2mins from cold
* Alarming type: Visual and Audible
* Display screen: 3" TFT Color display screen
* Operation temperature: -20℃ to 55℃
* Device Battery: There are two rechargeable Lithium-Ion batteries (continuous working time of each 8 hours - minimum)
* Light Weighted: less than 1.65KG (including the battery parts)
* Small Size in Packing Dimentions: 380x110x60mm (very small for easy and cost-save) shipping.
* Explosive detected: Military and plastic explosives, including : TNT, C4, RDX, BP, PETN, AN and others. Improvised and homemade explosives, including TATP, HMTD, Urea Nitrate, Ammonium Nitrate and others. Propellants and Taggants, including : Black and Smokeless powder, EGDN and others. Additional explosives upon expandable threat library.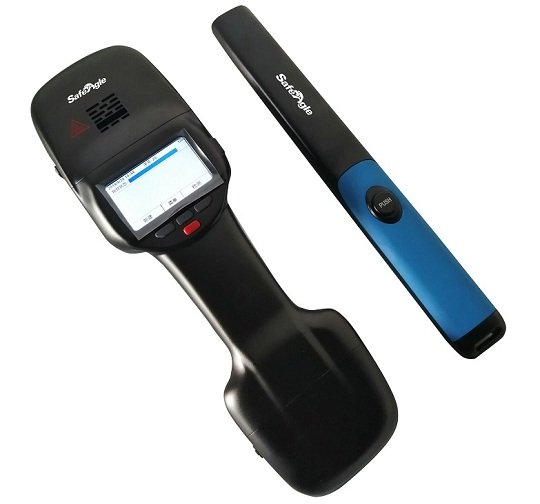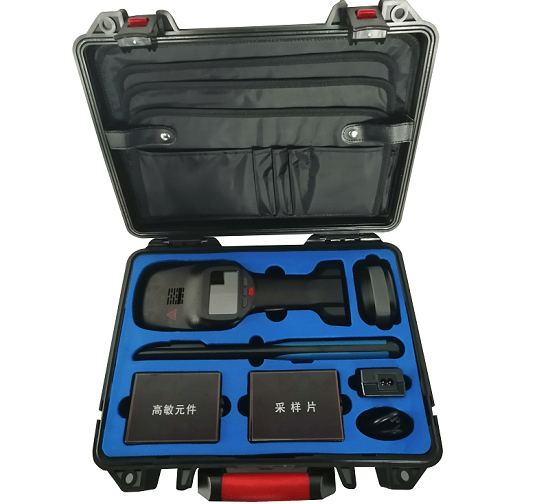 Advance Features
Convenient Carrying and Friendly Operating
Safeagle SE-ED1905 has very highest sensitivity, and positioned as one of the smallest and lightest ETDs in the world.
Technology: Radioactive Free
New Fluorescent polymer sensing technology, fastest detection speed. No radioactive source and no harm to all humans.
High & Precise Sensitivity
The Handheld Explosive Trace Detector can detect explosives to picogram level (very sensitive!)
Stable in Performance
There are two detecting modes: Trace Particles and Vapors (Inhalation)