Safeagle Body Temperature Detector with Face Recognition System Gate SE20103
---
Product Introduction
Safeagle 2020 Body Temperature Scanner with Face Recognition, features by non-contact body temperature sensing system with face ID recognition, light-weighted while transportation, and simple operation for all users. It solves the problem of rapid and non-contact screening of abnormal temperature targets, with high screening accuracy, greatly reducing the probability of staff being exposed to infection, and improving the efficiency of detection and clearance in high crowd situations. With coronavirus pneumonia spread globally, To Anti-coronavirus pneumonia is become a trend. It is necessary to use a body temperature detector to prevent the spread of coronavirus.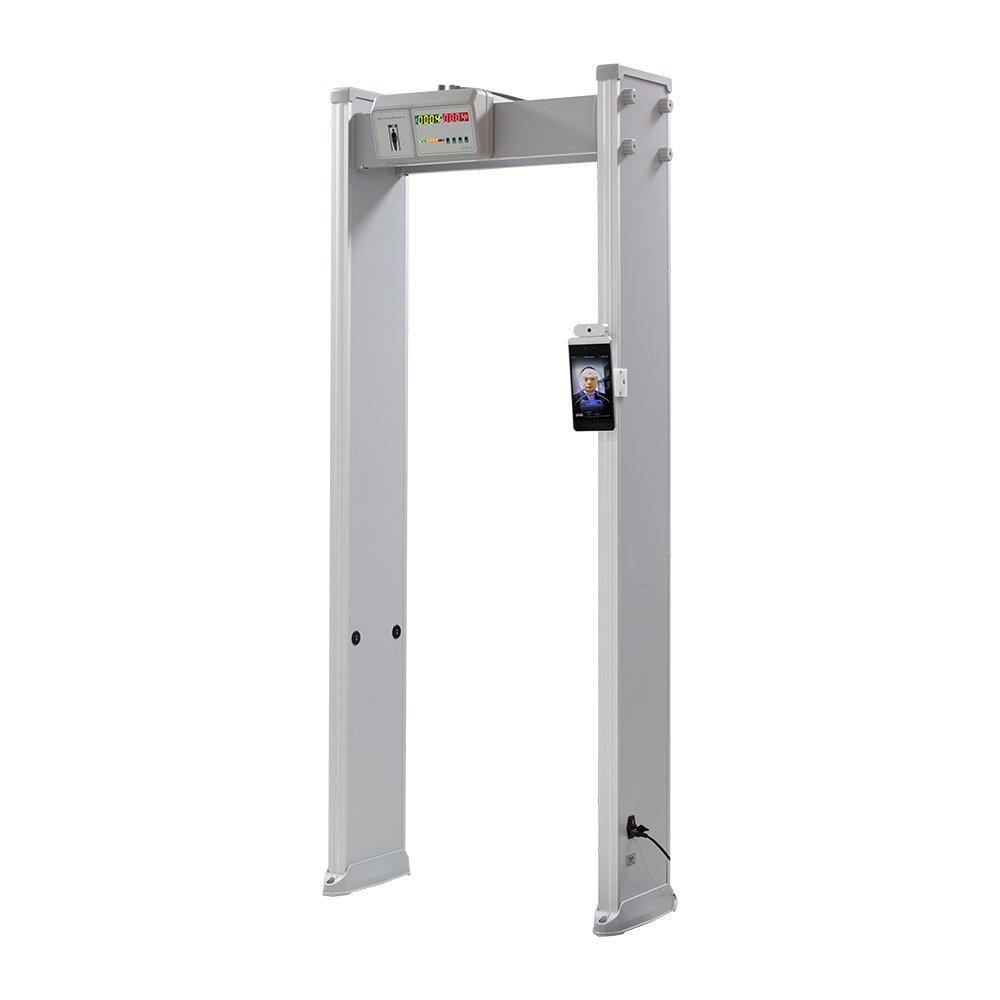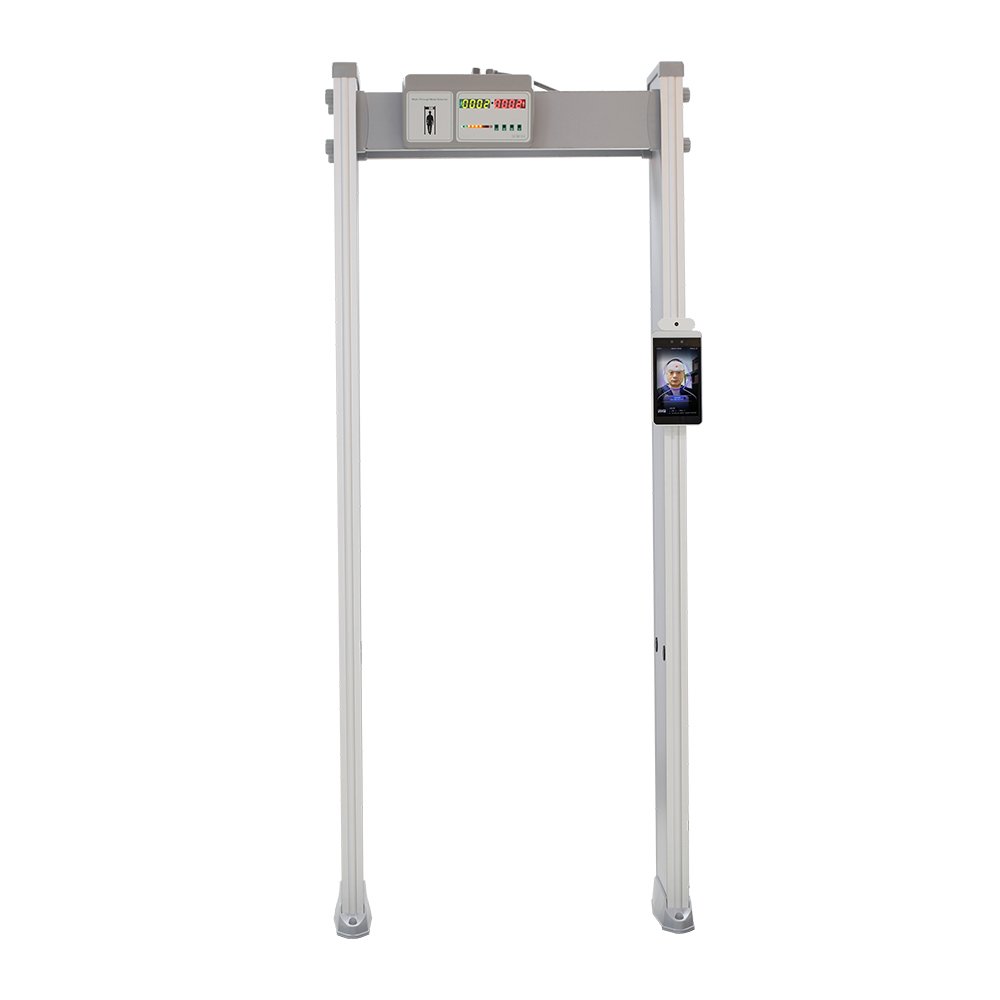 * Dual detection mode for temperature and metal target
* 0.5~1m Non-contact detection distance
* Integrated with face recognition for access control
* Voice broadcast for blacklist/whitelist and their temperature
* Support recognize and save strangers' faces
* Harmless to the human body
| | | | |
| --- | --- | --- | --- |
| No. | Standard for Temperature Detection | | Technical Parameters |
| 1 | Display | | 8 Inch Full View IPS LCD screen |
| 2 | Infrared Sensing Height | | 150cm, can detect 1.45~1.85m people |
| 3 | Camera | | RGB+Infrared Sensor, 200W Resolution Ratio |
| 4 | CPU/Memory | | 4RAM/4GB, support 50000 face. |
| 5 | Temperature Detection Precision | | ±0.3℃ |
| 6 | Recognition Speed | | 100ms |
| 7 | Passing Rate/False Accept Rate | | 99%/0.00001% |
| 8 | User Management | | Add/Delete/Query/Import data |
| 9 | Application | | Train Station, School, Hospital, Office Building, etc. |
Product Certification

Product Workshop

Accurate Detection
Capable of detecting a wide range of threat metal objects, even for a coin, when someone walkthrough, the positions of the weapons on the person will be indicated by means of illuminated LEDs on both sides of panels. It can detect simultaneously more than two metals in different parts of the body. Two detection modes, P0 for standard detection, P1 for flying objects detection.
Superior Reliable Design & Construction
Completely Modular for quick installation. Overhead control unit with LED display, minimalist function keys, and interface signal indicator. The overall system is characterized by sturdy, reliable electronic and mechanical construction.
Audible and Visual Alarms & Acoustic Alarm Signaling System
Audible alarm and visual LED lights signal when a target has been detected. Provide the ability to randomly alarm on a selected range of tones intensity levels. The wide volume control dynamic allows operation even in a very noisy environment
Compliance
Comply with CE, RoHS, FCC certificate, strictly follow the standard of EN60950, EN50081-1, GB15210-2003, ISO9001 Quality Management System, ISO14001 Environment Management, System, OHSAS18001, Occupational Health Management System.
Safeagle New Antivirus Body Temperature detector is your good choice to Anti the virus, to protect you in advance. on the other hand, this also is a body scanner with the metal checking machine, which widely use for the border custom, hospitals, government agencies, important office buildings, hotels, restaurants, bars, stations, metro, airports, schools, and other public places all with demand. IR Body Temperature Scanner which is our company's high-end innovation product for Anti the New virus for the whole world.
For more information about the Safeagle Body Temperature Detector with Face Recognition, Pls feel free to contact us.