Safeagle Thermal Imaging Camera Temperature scanner SETC-Q20
---
Product Introduction
Safeagle SETC-Q20 Thermal Imaging Camera is the newest design specially for body temperature measurement, highly integrated with the blackbody and embedded computer(SoC), only require to connect with the monitor, then plug and use directly, which realizes non-contact rapid temperature screening in crowded population places, no-stop, automatically give the alarm for elevated temperature, showing the body temperature in real-time.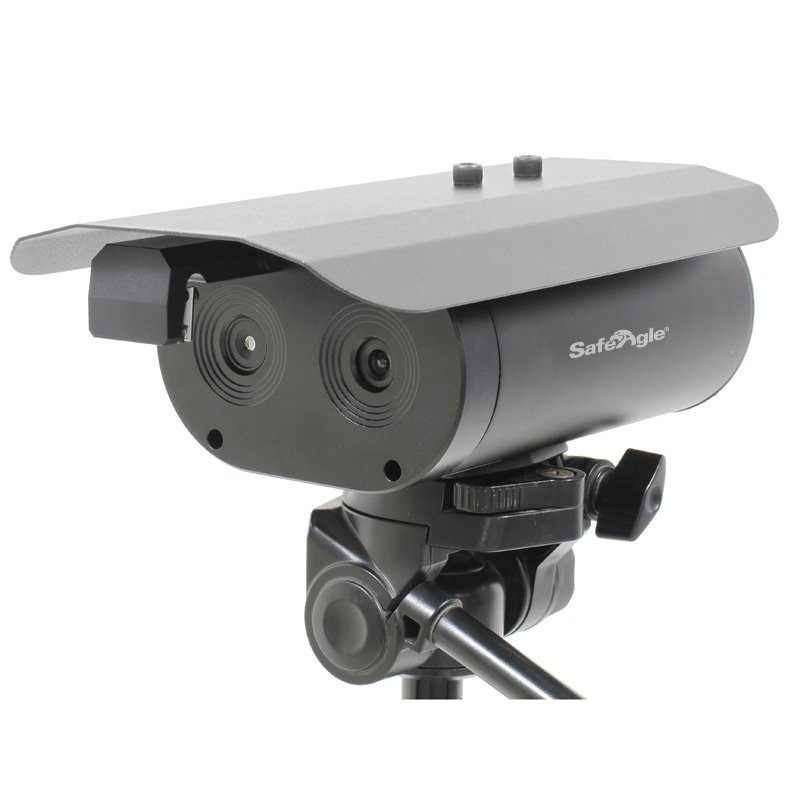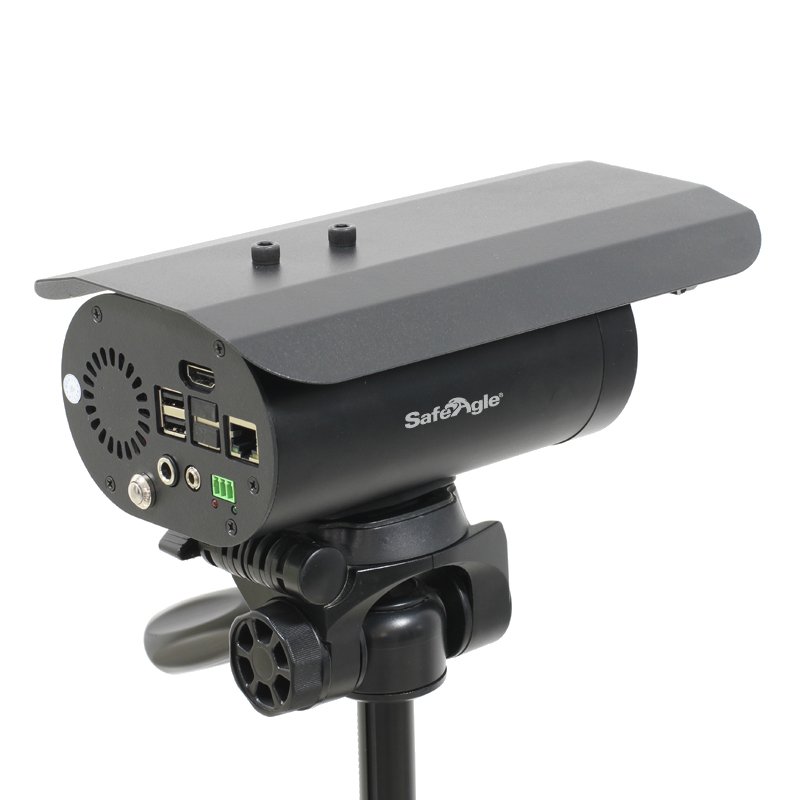 *One-stop Highly Integration, Plug, and Use
Highly integrated with SoC, black body, only need 1 SETC-Q20 system and 1 monitor, can be a complex temperature screening system, quick installation within 5 minutes without any tools.
*Long-range AI Temperature Screening
Dual vision intelligent algorithm, accurately identify and draw the face detection area and lock it as the temperature measurement area, reduce the false alarm and miss rate; distance can be within 1.5~5m.
*Alarming for Suspected Fever Target
The temperature value is in real-time tracking, the system can finish the screening and complete the classification for both safe and fever temperature within 0.05s, audible, and visual alarm for Suspected elevated people.
*Privacy Protection
Could pre-set the display time of the snapshot of the human face in the display for privacy protection, retrospecting the records in "Alarm" and "Capture" document file.
*Embedded Black Body
Replace the traditional big size external black body, the SETC-Q20 works with the small one in front of the camera, realizing the automatic calibration of ambient temperature.
*Linux System with Open Source
It breaks through the traditional thermal camera, the SETC-Q20 adopts the versatile Linux system, more stable and more secure, can connect with different platforms.
*Quick Screening <0.05s, 200 peoples/min.
Real-time quick tracking of the normal and elevated temperature people within 0.05s, ±0.3℃accuracy, realizing simultaneous alarming tip for multiple targets.
*Uncooled Thermal Sensor Technology
Using a high-performance uncooled Vanadium Oxide (VOx) focal plane sensor especially for body temperature detection makes more image details and temperature differences captured.
Thermal Camera

Control System

Type of Use

Body Temperature Detection

SoC

Broad com BCM2711

Effective Pixel

160X120(384*288)

CPU

64 bit 1.5GHz ; 4 core (28nm)

Pixel Size

17µm

Bluetooth/USB

5.0/USB 2.0*2/USB 3.0*2

Spectral Range

8µm~14µm

HDMI

Micro HDMI*2 support 4K60

Thermal Sensitivity(NETD)

≤60mK at f/1.0

Network

Wi-Fi 802.11AC,Gigabit

Measurement Range

20°c -50°c

Powered by

Hype C(5V 3A)

Measurement Distance

1.5-5m

Working Temperature

0℃~40℃

Calibration

Self-Calibration

Installation Environment

Indoor or Outdoor

Sensor Type

1/2.7inches CMOS

Power Supply

5.5VDC

Maximum Resolution

1920*1080

castellations Method

Wall Mounting, Hoisting

Pixe

12-megapixel

Dimension

230x142.6x88.5mm

SNRl

>56dB

265*270*H150mm, 1.8kg
Product Certification

Note:
The thermal imager as the preliminary temperature screening system, which does not diagnose if someone has corona-virus, but could help determine if someone has an elevated temperature and needs further attention or detection.
Thermal Imaging Camera