Safeagle EU Digital Health QR Code UK Vaccination Certificate Reader SE102
---
Product Introduction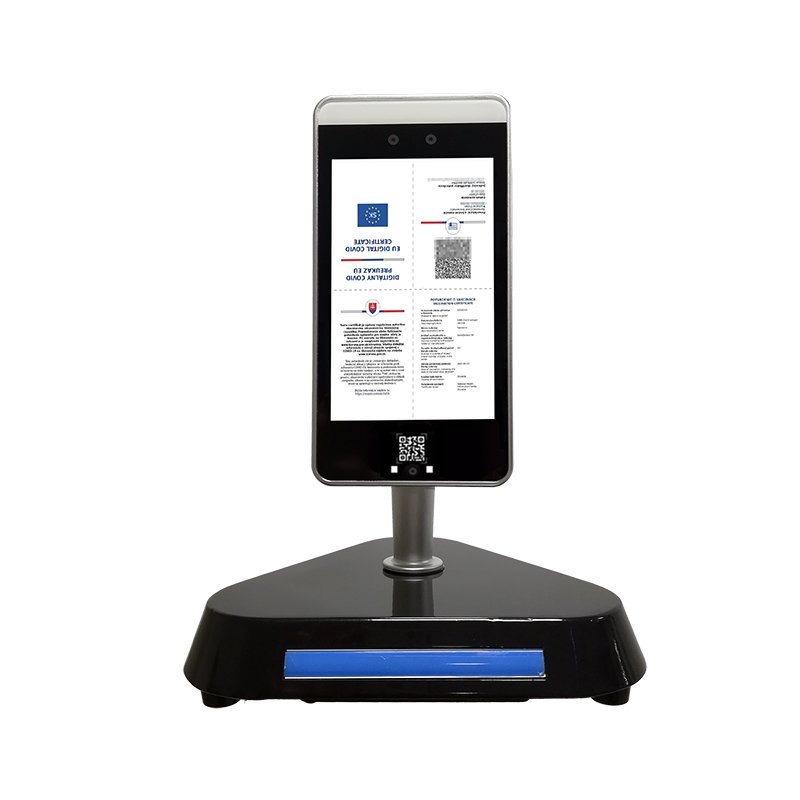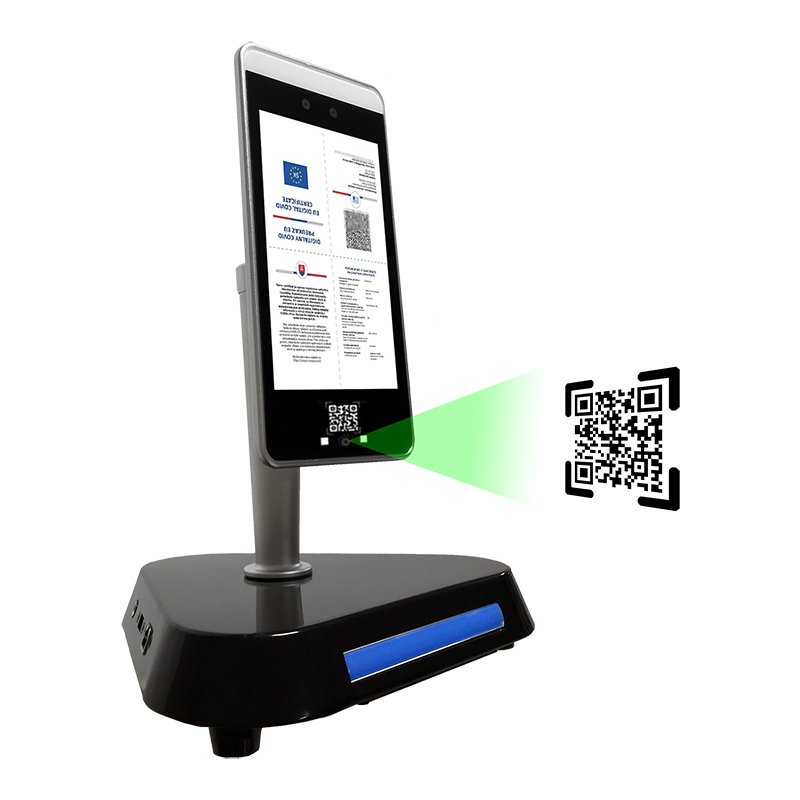 The Safeagle SE102 EU Digital Certificate Reader greatly reducing the probability of staff being exposed to infection and improving the efficiency of detection and clearance in high crowd situations. With coronavirus pneumonia spread globally, To Anti-coronavirus pneumonia is become a trend. It is necessary to use a body temperature detector to prevent the spread of coronavirus.
Face Tablet with EU Digital Certificate Reader
EU Member States Reopening Their Borders Through Vaccination Passports.

The EU Digital COV Certificate Regulation entered into application on 01 July 2021. EU citizens and residents will now be able to have their Digital COV Certificates issued and verified across the EU.
Key features of the certificate
* Digital and/or paper format
* With QR code
* Free of charge
* The national language and English
* Safe and secure
* Valid in all EU countries
Product features:
1. Quad-core processor
2. Mask detection and identification
3. Can set strangers to restrict access and alarm
4. Support multi-language versions and customer customization requirements
5. Support more than ten thousand people face comparison library and more than one hundred thousand recognition records
6. Rich hardware interface (1/0, WG26, WG34, WG37, RS232, RS458, door magnetic, doorbell, open the door, alarm)
7. With the use of the PC Smart Pass management software, can achieve staff attendance, visitor blacklist to limit access, send email /SMS alerts, answer the questionnaire to limit access and other functions
Superior Reliable Design & Construction
Completely Modular for quick installation. Control unit with LED display, minimalist function keys, and interface signal indicator. The overall system is characterized by sturdy, reliable electronic and mechanical construction.
What we can do for supporting this project of The EU Digital COVID Certificate?
1. Firstly, we are 6+years professional factory, what we can do mainly is to offer the hardware with functions programming customization. we can completely offer such a face device supporting QR code recognition device.
2.The project bidder needs to have a strong web cloud which can connect to the database center of EU Digital COVID Certificate in different countries. Travelers or passengers comes to do temperature measuring at the face device, then show the EU Digital COVID certificate for verification after comparing the QR code with the database. after the successful comparison, the barrier gate will be released.
| | |
| --- | --- |
| | |
| | |
| | |
| | |
| | |
| | |
| | EU Digital Health Code Scanner |
| | |
| | |
| | |
| | |
| | |
| | |
| | |
| | |
| | |
Product Certification

Production workshop

Note: The EU Digital Health QR Code UK Vaccination Certificate SE102, which does not diagnose if someone has coronavirus, but could help determine if someone needs further attention or detection.
---