Large X-ray Screening System HP-SE100100C Airport Checkpoint
---
Safeagle Large X-ray Screening System HP-SE100100C state-of-the-art high-performance X-ray baggage scanner, solutions, and services perfectly meet the most demanding potential threat inspection needs at border crossings, railway stations, logistics companies, hotels, government, and military installations, and high-risk facilities all over the world. It is ideal for cargo screening.
Product Introduction
Safeagle HP-SE100100C with a tunnel opening 1001(W)*10001(H)mm, 250kg conveyor loading(evenly distributed)can scan all kinds of travel luggage, designed to detect prohibited items and threats by screening big bags and heavy packages at security checkpoints. Ideal for using at public areas, such as checkpoint, shopping mall, customs, port, gym, warehouse, and more. 100100 is a great choice for a large venue and supports the bidirectional operation.
– Switchable 4/7 Color Imaging
– Top-ranking Multi-energy Imaging
– Meticulous Material Discrimination
– Bidirectional Full Tunnel Scanning
– Explosive and Narcotics Detection
4 and 7-COLOR IMAGING & ASSISTANT EXPLOSIVE AND NARCOTICS DETECTION
The HP-SE100100C's innovative design with advanced and exclusive Safeagle 7-color Imaging technology enables operator to view screened objects in 7 colors, each color correlate to a specific range of atomic number.
Combine with the AEND function to auto-highlighting the potential threat of explosive and narcotic (liquid or solid) on x-ray image in real time during scanning process according to the characteristics range of explosives and narcotics atomic number, which help to identify the suspicious more effectively.
DUAL-ENERGY CLEAR IMAGING & SPLIT-SCREEN TECHNOLOGY
Dual-energy supports to identify then display the objects concealed in bag in the specific color according to their atomic number, the metallics (guns, bullet, knife) can be blue, the organic (plastic, cloth, currency) can be orange.
Safeagle scanning screen supports multiple Split-screen and Full-screen options for optimal viewing, operator can customize the color mode of the switchable main screen and auxiliary screen respectively.
VERSATILE SOFTWARE WITH 30 IMAGING PROCESSING TOOLS
● With over 30 imaging processing tools and detection alert algorithm functions;
● Multiple access level account with different operation privileges according to the status hierarchy;
● Backed by a team of rich experts, support customized function modules according to clients' requirements;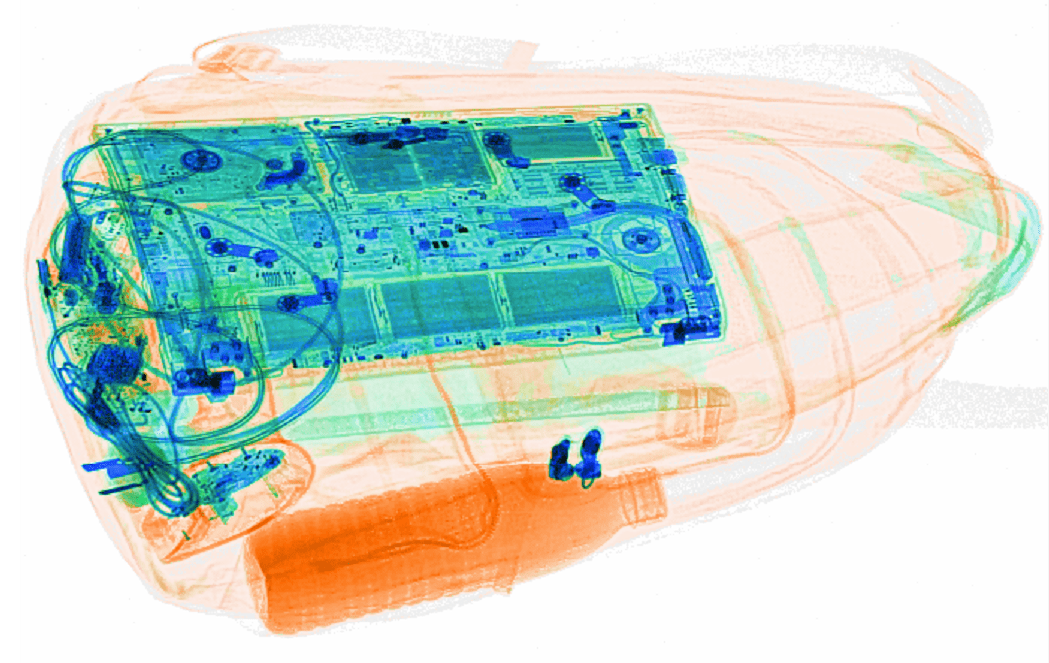 General Specification
Tunnel Size ………………… 1001(W)x 1001(H)mm 39.6×39.6 in.
X-ray Sensor ……………… Multi-energy
Max. Load ………………… 250 kg(Evenly distributed)
Conveyor speed ………… 0.22m/s
Conveyor height ………… 370mm
X-Ray leakage ……………… 0.1mR/hr(1µ Sv/h)
Image Resolution ……… 21.5"LCD 1920*1080
System Noise …………… <58 dB
Film safety ………………… Guarantee ISO 1600 Film
System Voltage ………… 220 VAC (±10%) 50±3HZ
Power Consumption … 0.8kw (Max)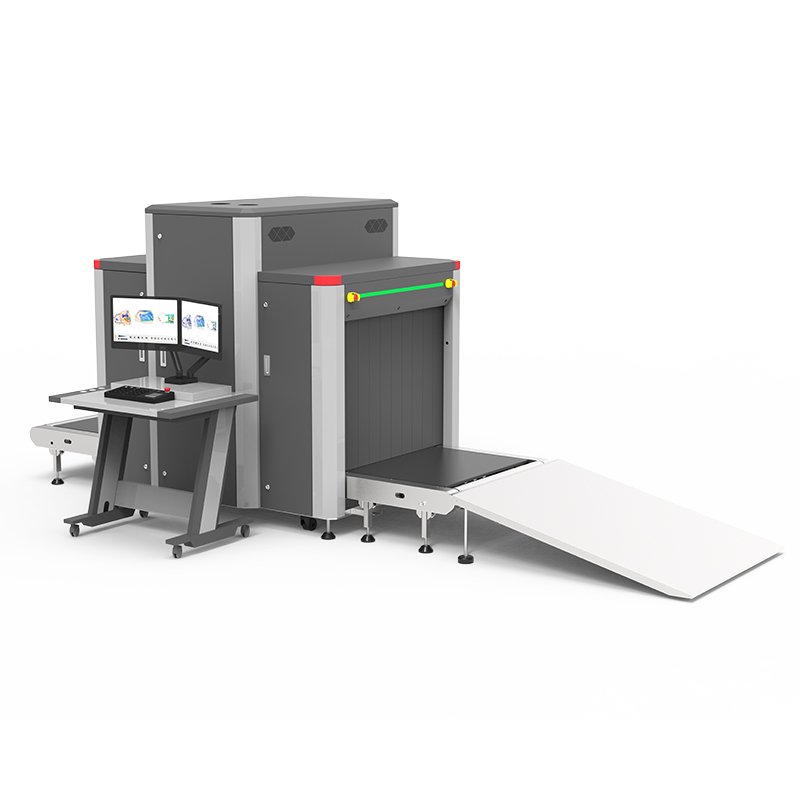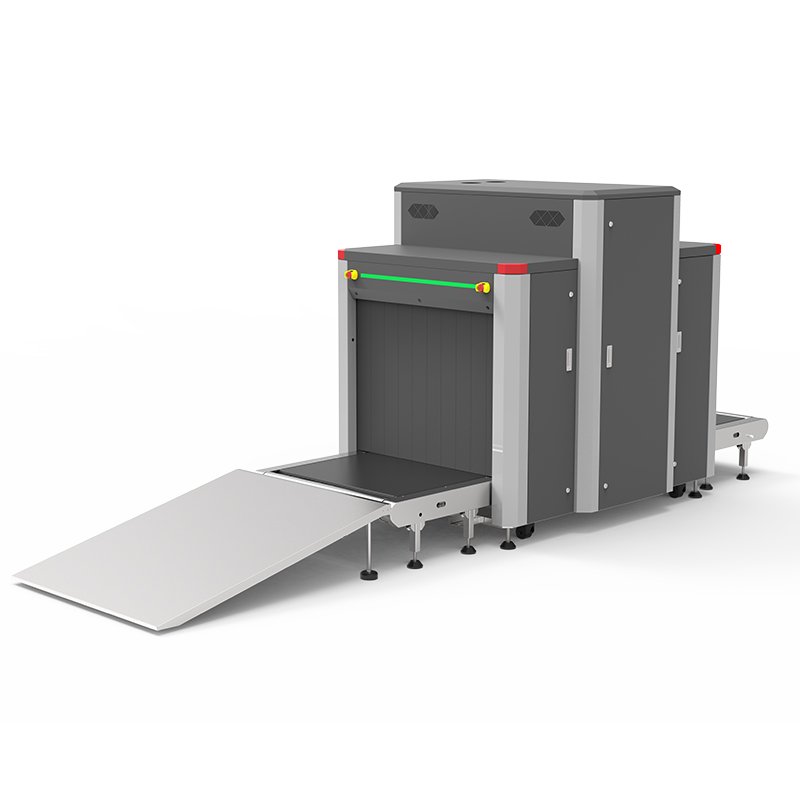 ---
Large X-ray Screening System HP-SE100100C Airport Checkpoint - Safeagle