Walk Through Metal Detector SE8010
---
Safeagle SE8010 Walk Through Metal Detector. It is a newly designed Security Walk Through Metal Detector. Using the latest black control unit, Strengthen the overall strength, including the thickness of the door panel and the width of the foot cover, It can also be arbitrarily made into 6zone~60zone according to the needs of customers.'
Easy quick accurate analysis of the weapon and other suspicious, It can detect ferrous metal, tin, aluminum, and other metals. Mainly used to detect dangerous metal objects such as knives or handguns etc. indicating with alarm if the targets are located on the left, right, or center of the body as well as the height in transit.
And adopts a modular design, and highly integrated components, and only needs to install the basic beam and door panel to start using. Meets international regulatory requirements for electromagnetic safety. Successfully achieved completely harmless to pregnancy, patients, and medical equipment.
(SE8010 Black Control Unit)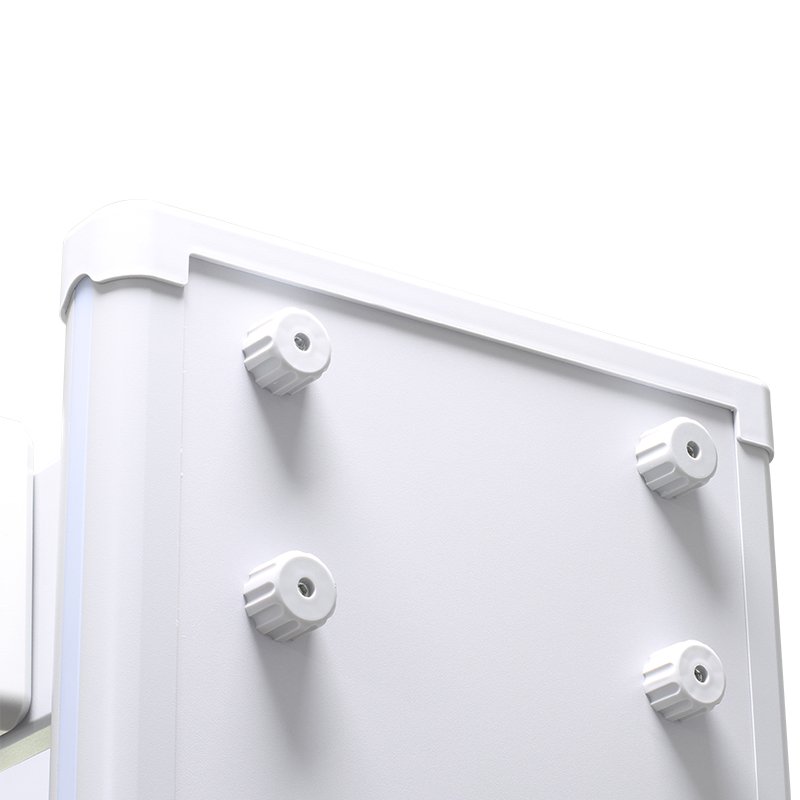 (SE8010 Thickened and Reinforced Door)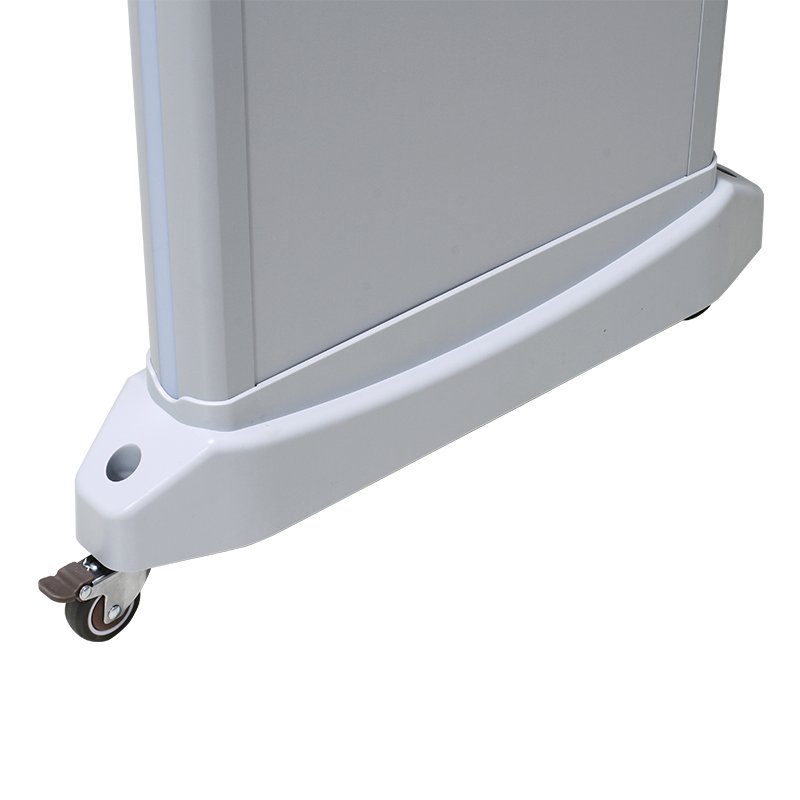 (SE8010 Wider and More Stable Foot Cover)
KEY FEATURES
Optional Custom 6~60 Detect Zones
Overall More Powerful
Accurate Pinpointing the Multiple Metal Targets
Unmatched Anti-interference Performance
Real-time Monitoring for Environmental Interface
Full-module Design for Easy and Rapid Assembly
Bi-directional Detection and Counter
Password Protection Operated
High Discrimination and Throughput
Rich Practical Optional Features for Your Selection
PARAMETER
| | |
| --- | --- |
| Detection Zones: | 6 ~ 60 (Optional) |
| Weather-proof Level: | IP65 |
| Sensitivity Level: | 255 grades (Adjustable) |
| Distinct Sensitivity Level: | 400 grades (Adjustable) |
| Security Detection Program: | 6(built-in) |
| Pass through Rate: | 0.4m/s~1.2m/s |
| Working Frequency Range: | 1~99 bands |
| Net Weight: | 58kg |
| Vertical Channel Size: | 2000(H) x 830(W)mm |
| Vertical Dimension: | 2200(H) x 975(W) x 550(D)mm |
| Power Consumption: | <20 W |
| Working Voltage: | 100~240VAC, 50~60 Hz |
| Working Environment Temperature: | -10℃-+45℃ |
Accurate Detection
▶Capable of detecting a wide range of threat metal objects, even for a coin, when someone walkthrough, the positions of the weapons on the person will be indicated by means of illuminated LEDs on both sides of panels. It can detect simultaneously more than two metals in different parts of the body.
Superior Design & Construction
▶Completely Modular for quick installation. Overhead control unit with LED display, minimalist function keys, and interface signal indicator. The overall system is characterized by sturdy, reliable electronic and mechanical construction.
Compatible with 6~60 Detection Zones
▶It is not easier to set the accurate security levels, users can choose.directly from the known 60 embedded security standards by the use of a range of possible sensitivity settings.
Interface Suppression
▶6 adjustable working frequencies to adjust to eliminate the potential effects from x-ray devices, radio, and other electrical interface sources.
Audible and Visual Alarms & Acoustic Alarm Signaling System
▶Audible alarm and visual LED lights signal when a target has been detected.
▶Provide ability to randomly alarm on a selected range of 16 tones intensity levels. The wide 10 volume control dynamic allows operation even in very noisy environment. (also support silent mode).
Compliance
▶Comply with CE, RoHS, FCC Certificates, strictly follow the standard of EN60950, EN50081-1, GB15210-2003.
▶ISO9001 Quality Management System, ISO14001 Environment Management, System, OHSAS18001 Occupational Health Management System.
---
Walk Through Metal Detector SE8010 Of 6~60 Zones - Safeagle