Walk Through Mobile Phones Detector SE1007
---
New product SE1007. Unlike the usual Walk Through Detector Metal Detect Gate, this product is specially designed to detect mobile phones and smartphones, even if there are other metal objects on people's bodies, they will not alarm, except for mobile phones. Applicable to the examination room and same place. Because there are occasions where there is a strong need for confidentiality, such as school examination rooms, courts, and the military. Therefore, we developed this machine. Through the frequency change of the magnetic field caused by the mobile phone in the detection door, we limited the detection door so that it only responds to this frequency change, so that the mobile phone detection door only responds to the mobile phone, not the key, belt buckles, glasses, cigarettes, and lighters. It provides great convenience and improves efficiency for security inspectors to determine whether there is a mobile phone and the exact location of the mobile phone.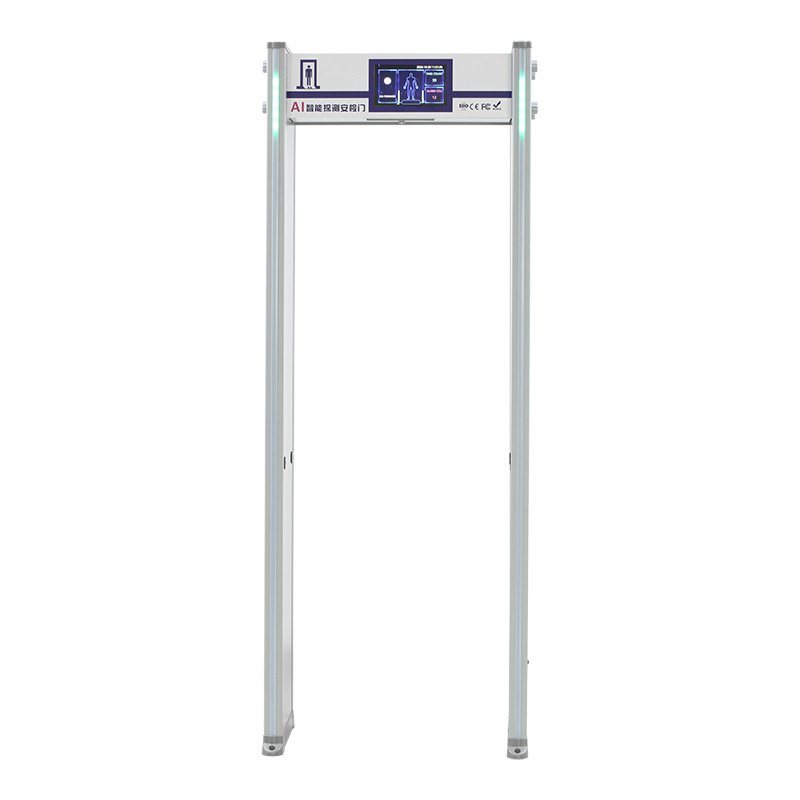 | | |
| --- | --- |
| Product mode: | SE1007 |
| Weight: | 76kg |
| Voltage: | 220V |
| Frequency: | 50/60Hz |
| Power: | ≤60W |
| Dimensions: | 2210mm(H) * 910mm(W) * 500mm(D) |
| Working temperature: | -5C~+50℃ |
Product Features
1. Metal classification test. Which can effectively exclude false alarms caused by non-copper metals such as, keys, coins, belts, shoes, and women's underwear steel buckles, magnets, keys, cigarettes, lighters, stainless steel cups, umbrellas and other daily carrying items and accurately distinguish whether to carry mobile phones, smartphone.
2. Low false alarm rate. The false alarm rate can be controlled below 5%. The false alarm is mainly due to the metal shell mobile phone
3. Real-time automatic application of environmental interference, and touch screen operating system, with password protection and multiple program settings
About Safeagle
Safeagle ( Shenzhen JinJian Era Technology Co., Limited ) was founded in 2014, which headquartered in the beautiful coastal city - Shenzhen, China. It is a technology-oriented enterprise integrating R&D, manufacturing, sales and service of security inspection equipment.
As an excellent manufacturer providing full public safety solutions, main products include X-ray Security Inspection System, Walk-through Metal Detector, Explosive Detector, Body Temperature Detector, Under Vehicle Inspection System, Sterilization Disinfection System, etc. At present, We holds own core technology, independent intellectual property rights, and a number of national patents, passed CE, FDA, RoHS certification, and products have been exported to more than 80 countries through distributors and agents, covers critical infrastructure, public security, express logistics, the customs, rail transportation, civil aviation, and other industries.
"Make The World Safer" is not just the name of our code of conduct. It is a reflection of the high standards we set for ourselves. We provide professional security solutions and first-class equipment. We recognize the importance of partners and work with customers around the world to build a safer world. We let the commitment of trust and mutual advocacy give us the impetus to move forward.
* Pls contact us for further details of Safeagle Walk Through Mobile Phones Detector SE1007.
---
Walk Through Mobile Phones Detector SE1007 - Safeagle