How much you know about X Ray Baggage Inspection Machine Working Principles? -Safeagle
X-ray is an electromagnetic wave that has a strong penetrating ability, can penetrate certain thickness of steel. So often used for fluoroscopic imaging of the inside of an object. The X Ray is initially discovered by German physicist Roentgen in 1895. Well, after discovered in 1895, X-rays were first applied to medical imaging and diagnosis field. And in the following hundred years, they have been used in medicine, security inspection, non-destructive inspection, industrial testing or other fields. It has played a great role. And the X-ray fluoroscopy is also proved one of the most basic and widely used method in contraband inspection field.
Safeagle (Shenzhen Jinjian Era Technology Co., Limited) is a security inspection solution and service provider, radiation imaging solution is our core, and has own many independent intellectual property rights on high-tech security products. Now, based on high-energy radiation imaging technology, Safeagle has successfully develops fixed and mobile under vehicle inspection system for inspect vehicle bottom to check if contraband objects hidden on vehicle bottom or not. Also Safeagle is one of the leading X Ray Baggage Inspection Machine Manufacturer in China. Which you can call it X Ray Security System or X Ray Security Machine etc., they are all same). Now, for this series, we can supplly a complete series of models, such as big Tunnel X Ray Baggage Inspection Machine (i.e.: 150180 size, 100100 size, 10080 size), Medium Tunnel X Ray Baggage Inspection Machine (8065 size, 6550 size, 6040 size), or Small Tunnel X Ray Baggage Inspection Machine (5335 size, 5030 size). No matter the Under Vehicle Inspection System or the X Ray Security Scanner, they all use same X Ray technoloogy inside, which is by receiving continuous energy spectrum rays generated by the accelerator (its maximum boundary energy is 1MeV to 9MeV). Now, Safeagle has developped a large series of inspection systems, many are world-first, with advanced high-quality imaging systems and high penetration technology. On Service, Safeagle support OEM and ODM, and both hardware and software can be customized according to customer requirements, with products widely used in customs port containers, air boxes, trains, embassy, government building, school, jail, checkpoint, etc. field.
The X Ray Security Scanner adopts low-energy X-ray, and the low energy imaging system are mainly used in security inspection systems, which compliant with international standards and regulations. Safeagle has a better and optimized X-ray generator, high-resolution detectors, higher level image calculation methods, ergonomic user interface and a variety of network programs for more efficient operation on end user. For comprehensive security threats from various industries, Safeagle can provide a complete security inspection solution to effectively prevent explosives and weapons, flammable and corrosive materials, sneak eavesdropping devices, radioactive materials, chemical and biological weapons and other dangerous contraband, flexible configuration, and improve efficiency. Our Under Vehicle Inspection Machine and X Ray Baggage Inspection Machine developed based on humanity and fully meet the security inspection needs of various industries.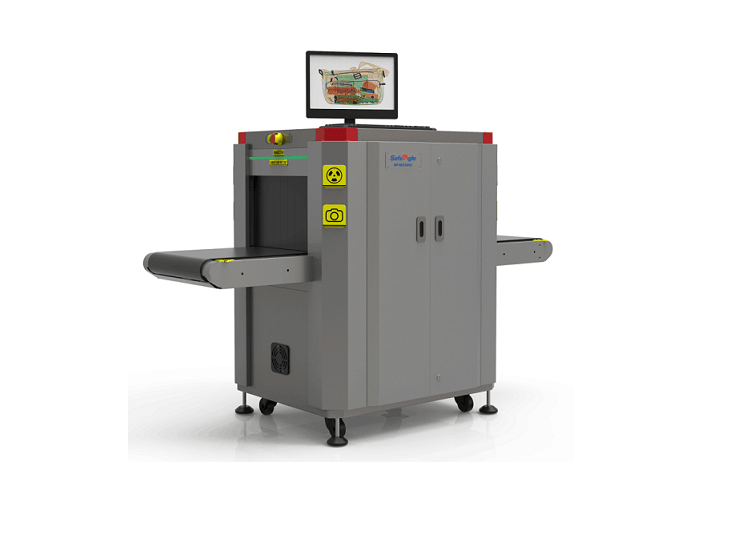 Safeagle