Safeagle Thermal Imaging Camera Body Temperature Measurement SE20108
---
Product Introduction
Safeagle SE20108 Infrared Thermal Imaging Camera is suitable for multiple people's activities. It does not need to arrange personnel to detect the body temperature at close range. It can quickly and effectively find out the abnormal body temperature personnel. An infrared temperature detector uses an infrared system to measure body temperature effectively.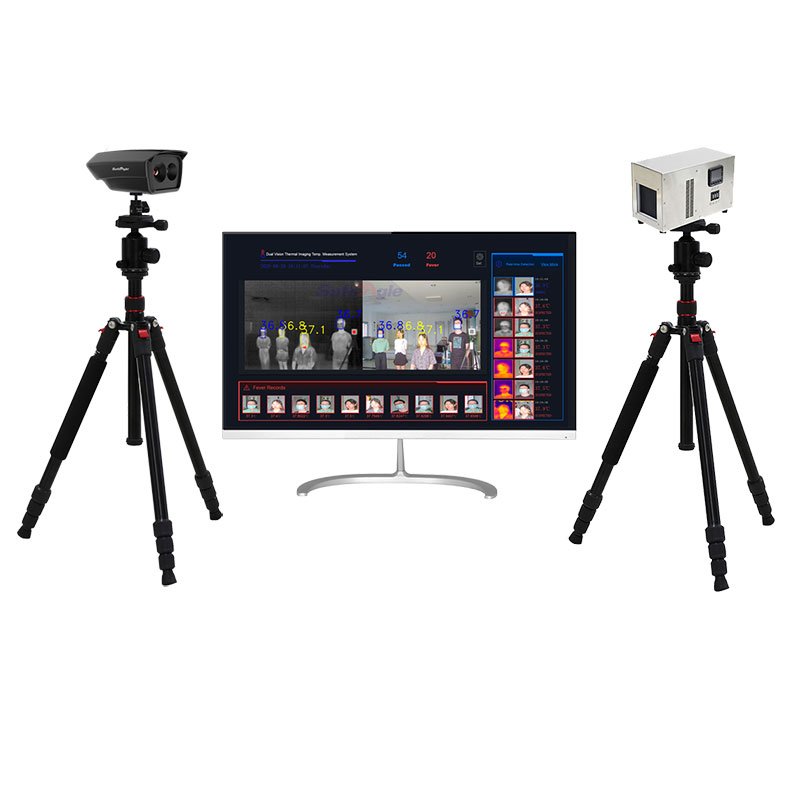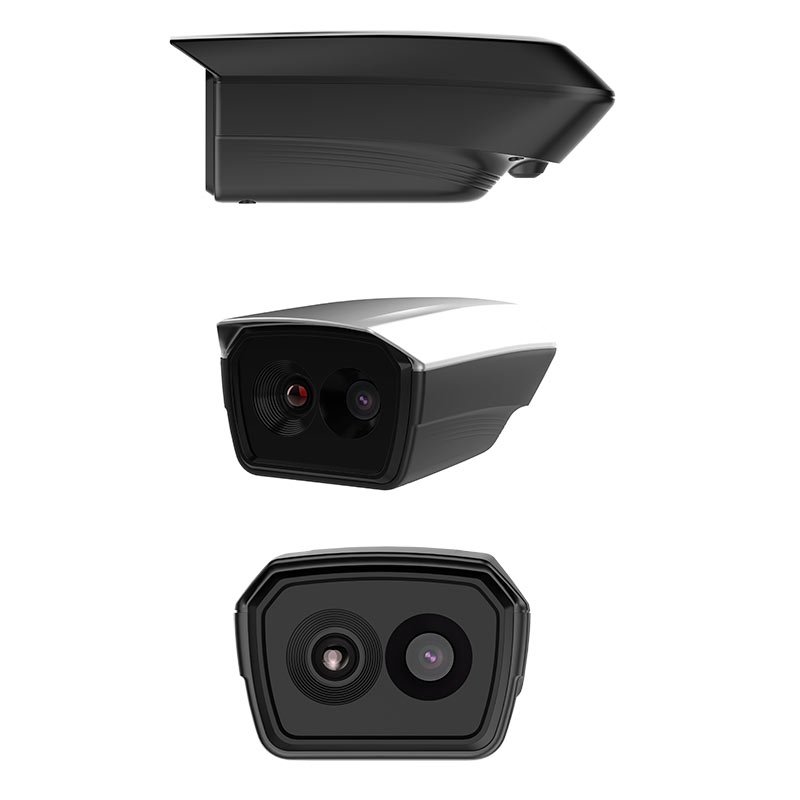 Safeagle SE20108 Thermal imaging Camera temperature detector systems possess the traits of non-touch, fast, convenient, intuitive, safe, and so on. It overcomes the disadvantages of a traditional thermometer, tonometers, point thermometers, and ear thermometers for its individual measurement. And the system prevents time-consuming, easy cross-infection, and other deficiencies. It efficiently realizes the large flow, no-stay detection effectively controls the spread of the epidemic.
Thermal imaging technology is to collect the infrared electromagnetic waves emitted by the object, the infrared signal into an electrical signal, and then through the signal processing system radiation energy, that is, the temperature is displayed by different grayscale, grayscale of different representative temperature, so as to calculate the object temperature, and output easy to identify the naked eye pseudo-color image.
The system can be applied to schools, social areas, hospitals, enterprises and institutions, and other public entrances and exits, as well as airports, subways, stations, high-speed rail, terminals, and other key places with concentrated traffic to carry out rapid temperature screening. It should be installed indoors or semi-outdoor with a sunshade and without sunlight.
Name

Sort

Parameter

Thermal imaging equipment

Infrared image resolution

320*240

Temperature measurement range

-20℃~80℃

Measurement accuracy

±0.3℃

Working band

8-14µm

Field of view/focus length

30°*45°

Picture format

JPG

Video format

MP4

Detection Range

1-3m

Probe Definition

A target is found in the field of view, at which point the image of the target must be more than 1.5 pixels in the critical dimensional direction.。

Shortest focus length

0.15m

Operating temperature range

0℃~40℃

Storage temperature range

-20℃~60℃

Plug

Type-C, Micro USB

Power supply

5V(Power from external equipment)
Warranty Plan
●Avoid direct sunlight
Please be sure to install indoor or semi-outdoor locations with awnings.
●Avoid Water
Please prevent the device from waterproof and rainproof in use.
●Avoid falling
The external display of this device uses fragile devices, please avoid falling, smashing, bending, heavy pressure, and other operations.
●Keep clean
●Gently wipe the display and panel with materials such as a soft cloth to avoid scrubbing with water and detergent.
●Low-temperature environment
This equipment is human temperature measurement equipment, please use indoor and semi-outdoor awnings, to avoid low temperature affecting the detection.
●Power Supply
Be sure to use your device's own power cord, and do not use other unknown power cords to avoid burning your device.
Product Certification

About Safeagle
Our team was founded in 2004, headquartered in the beautiful coastal city- Shenzhen, China. It is a technology-oriented enterprise integrating R&D, manufacturing, sales, and service of security inspection equipment. Safeagel, The Professional Security Solution Provider, To Make The world More Safer.
---
Safeagle Infrared Thermal Imaging Camera Human Body Temperature Measurement Detection Scanner SE20108 for Fever