Mini X-ray Scanner for Parcel HP-SE4333C 7-Colors Imaging
---
Safeagle Mini X-ray Scanner for Parcel HP-SE4333C, is a ready-to-use mail screening solution for parcels and envelopes. Incorporating 7-Colors Imaging technology. Lightweight portability is suitable for mobile and temporary security checks, ideal for security checks of documents and parcels at the entrance of the office. The HP-SE4333C with tunnel opening 43(W)*33(H)cm, lightweight portability suitable for mobile and temporary security check, especially in restricted space areas, can be easily relocated through most doorways.
-Assigns 7 colors with enhanced accuracy of material discrimination to the objects scanned according to the atomic number, helping the operator to better distinguish among a large number of various objects, quickly analyze the image, accurately identify potential threats and improve the detection speed and accuracy of image recognition.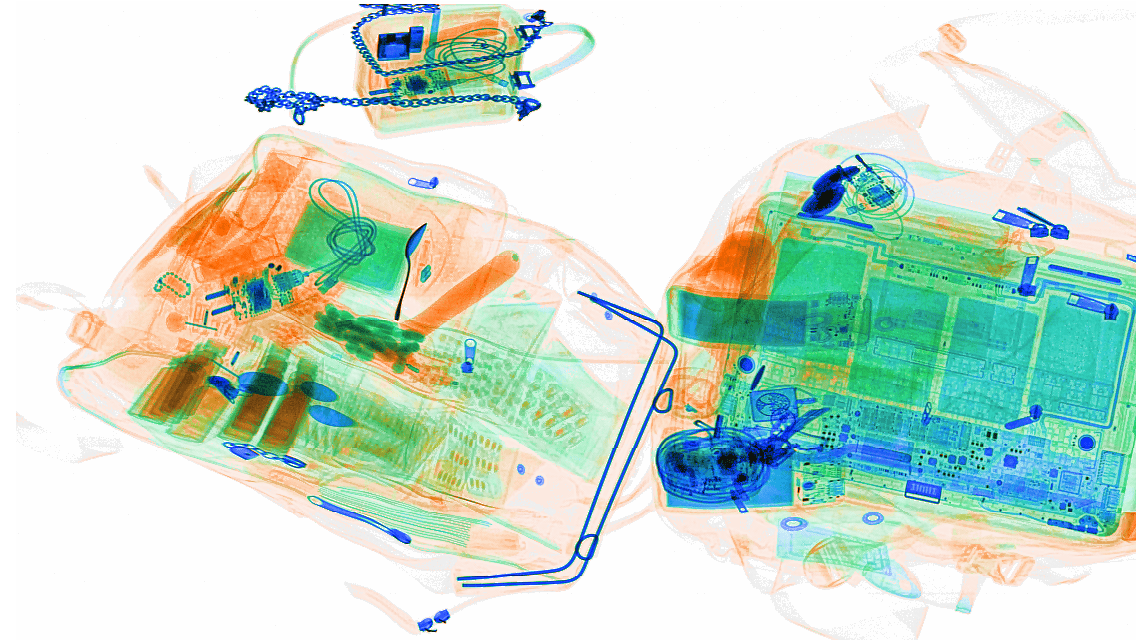 -Outstanding X-ray image quality with 30+ professional image enhancement processing functions. Controlled by icon-marked and customizable special keyboards(optional), working with an easy-to-use software interface create efficient and optimal user experience.
-Leaded rigid-steel structure, hermetic radiation system, and double-layer leaded curtain, which controls the x-ray dose close to natural background x-ray does level and complies with all international health and safety standards.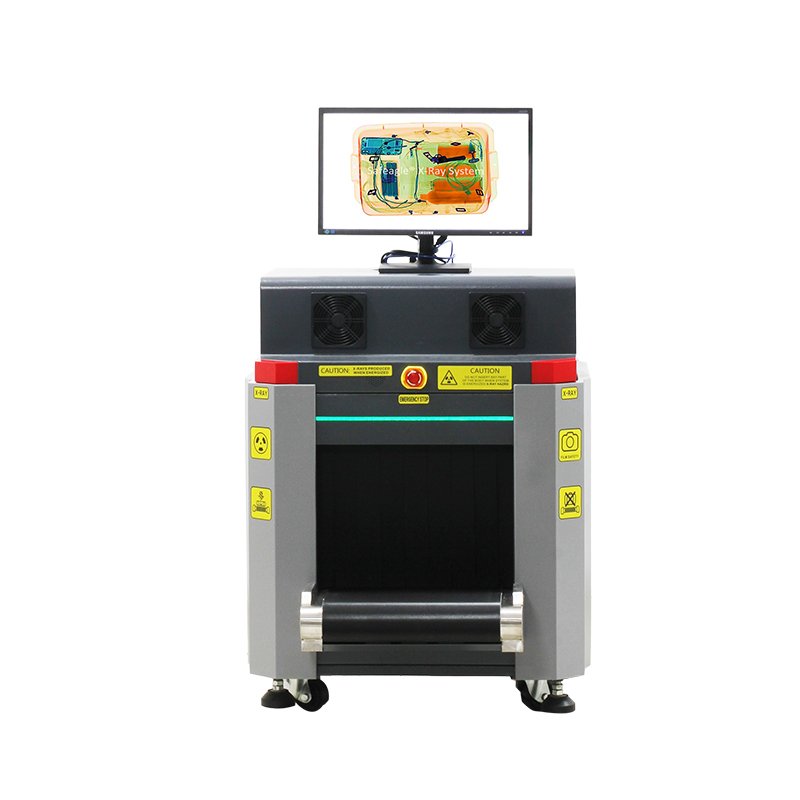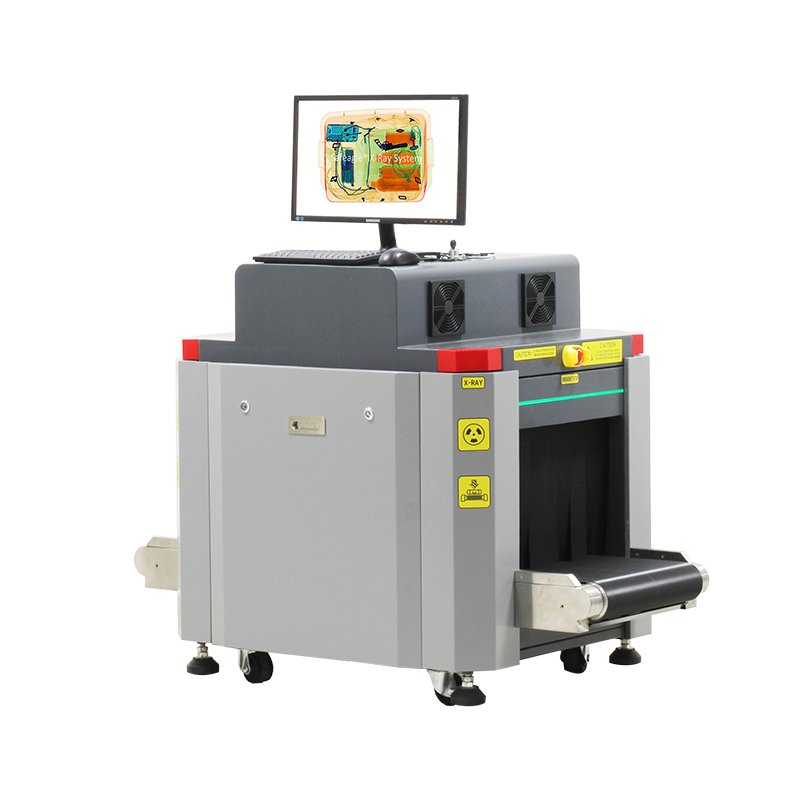 GENERAL SPECIFICATION

WORKING ENVIRONMENT

Tunnel Size:

436 (W) × 331 (H)mm

Power:

220VAC±10%, 50/60Hz, 10A max

Belt Speed:

0.22m/s

Storage Temperature:

-20°C- 60°C \ -4ºF- 140ºF

Conveyor Load:

100kg

Humidity:

Up to 95% Non-Condensing

Conveyor Height:

300mm

Operating Temperature:

0°C- 40°C \ 32ºF - 104°F

Noise:

<45dB

Storage Temperature:

-20°C- 60°C \ -4ºF- 140ºF

X-RAY GENERATOR

COMPUTER

Voltage:

100kV

Display Type:

21.5" LCD Color Monitors

Wire Detectability:

38 AWG

Display Resolution:

1980 x 1080; 24 bit/Pixel Color

Spatial Resolution:

1.0 mm Horizontal,

1.0 mm Vertical

Image Arching:

2,00,000 images

Steel Penetration:

16 mm Steel Typical

Memory:

4 GB RAM

Tube Current:

0.7 mA

Storage:

1TB SSD (standard)

Beam Direction:

Diagonally Downward

Platform:

Windows®OS

Detector:

Dual-energy

Processor:

Intel Pentium G4560

Generate Angel:

80º

HEALTH AND SAFETY

Duty Cycle:

100%,No Warm Up Procedure Required

• Compliant with National Radiation Safety Standards for Cabinet X-Ray Systems.

Cooling:

Sealed Oil Bath with Forced Air

• Typical Radiation leakage is less than 0.1 mR/hr(1.0 μSv/hr)

X-ray Converter:

L-Shaped Detector Line

• Film Safety: Guarantee ISO 1600 (33 DIN)
GOVERNMENT REGULATORY COMPLIANCE
The Safeagle HP-SE5335C x-ray baggage scanner is in full compliance with the mandatory regulations for aviation security in the European Union.
RADIATION SAFETY PERMIT
CE MD DIRECTIVE 2006/42 EC&LVD DIRECTIVE 2014/35/EU
FCC 47 CFR PART 18 REGULATION & ANSI C63.4 CLASS B
RoHS DIRECTIVE-2016/65/EU EN62321.2008
---
Mini X-ray Scanner for Parcel HP-SE4333C 7-Colors Imaging - Safegle